.



Just felt like posting up pics of some of the outstanding teachers during my secondary school year time. =)


Pn. Ameza - Class / Modern Maths teacher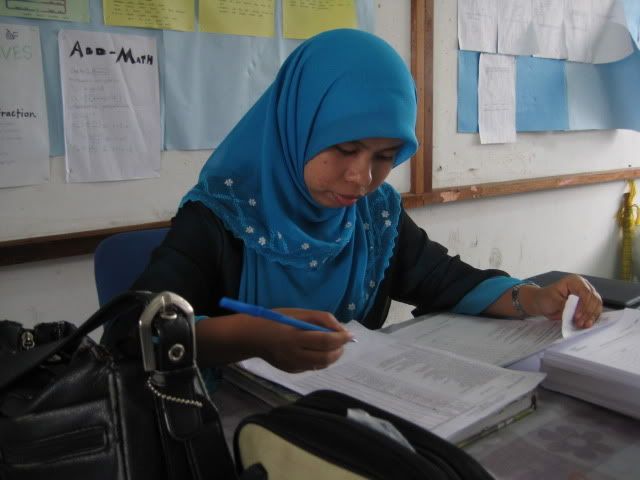 One of the most timid teacher's I've ever had, Pn. Ameza's both my class teacher and Modern Maths teacher of class 06/07. In fact, I've come to know her since Form 1, as she, too, teaches us basic Maths since then.

She's one of the friendliest teacher around, and her patience in handling our wild 5 Utarid class deserves a recognition. By us at least. =)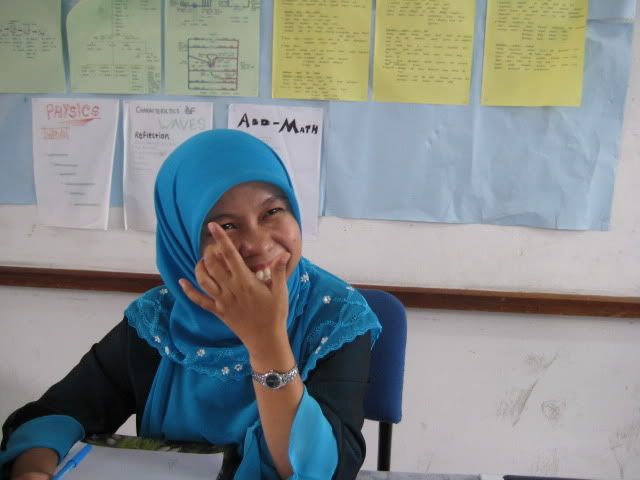 She's fun to be with, very bubbly, and dedicated in her work. I'm very sure most of us in the class loves her. =D


Pn Ruzina - Bahasa Malaysia teacher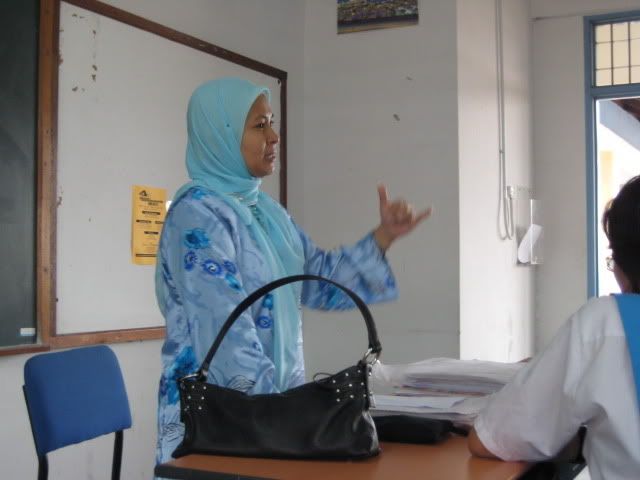 Pn. Ruzina is perhaps the teacher that possess the most motherly quality. She, too, patiently guides us through the complex Bahasa Malaysia grammars, correcting every single mistakes that we make. As a result, most of us managed to score our Bahasa Malaysia papers, all thanks to her dedication and hard work.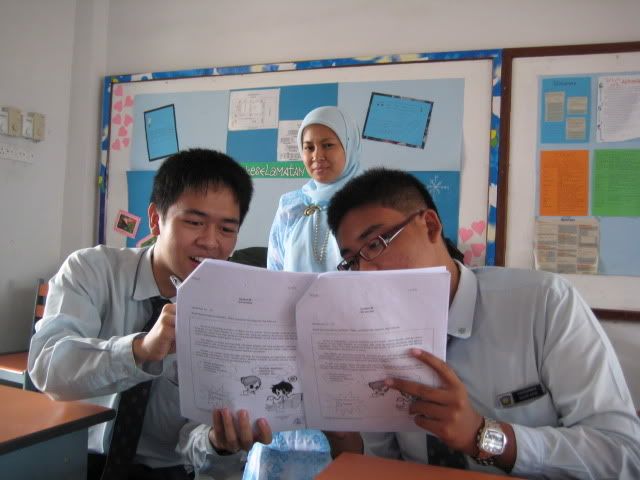 This happened durng exam time.. *dang*


Pn. Maslinda - English teacher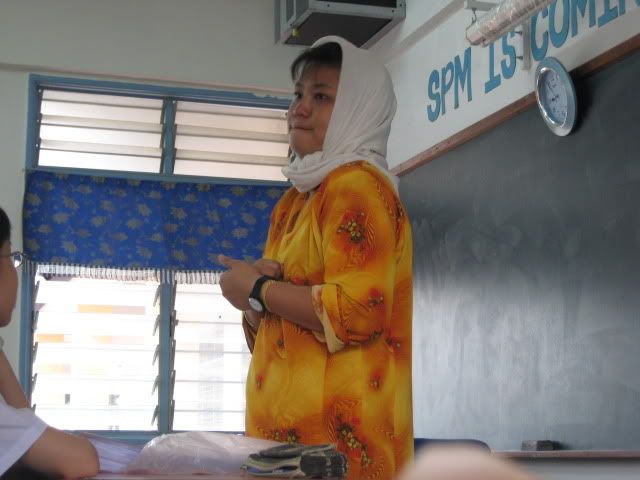 Undeniably the most sporting teacher to ever teach us, Pn. Maslinda's a very straightforward person who will speak her mind out and no one shall stop her from doing it. Aggressive yet sporting, she's one of those teachers who you'll either love or loathe, depending on which side she shows to you most. She's our English teacher, and you could expect shoutings most, if not all, of the time.

Her famous quote: "Rule 1, Pn. Maslinda is always right. Rule 2, if she's ever wrong, REFER back to Rule 1."


Pn. Rohana - Discipline / Physics teacher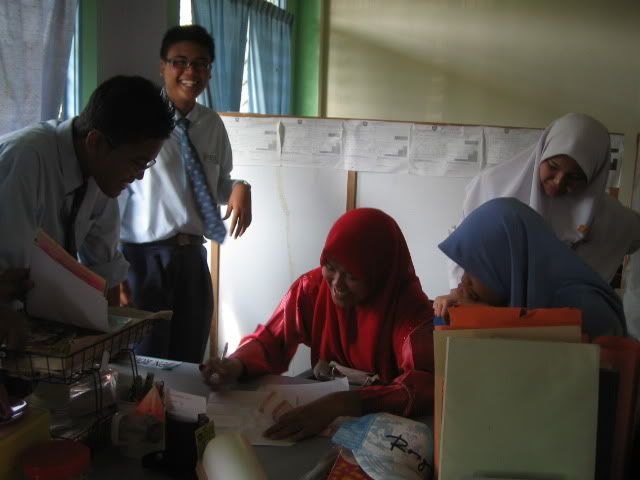 Let's be frank and neutral. A LOT of students hate her. The simple reason: She's the school's discipline teacher. Normal lah. =]

Though as aggressive as Pn. Maslinda, she's not too well-received by the class perhaps due to the way she conducts the class. I will not elaborate much on that here.

Nevertheless, she's my boss (I'm a prefect ma ==) too. On a lighter note, only few of us saw her softer side. Perhaps.. that's why that 'us' could get along with her. =)


Pn. Banon - Current Senior Assistant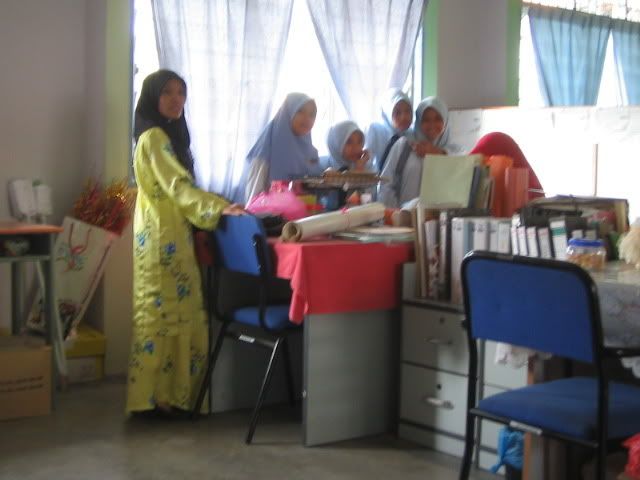 Pn. Banon's pretty much the combination of everyone above. Though she doesn't personally teach our class, we're still pretty much attached to her due to her involvement in the disciplinary board in the past.

She's as aggressive as she is passive, as strict as she is gentle, as big as she is small. We love her. =)


En. Shahrin - Discipline teacher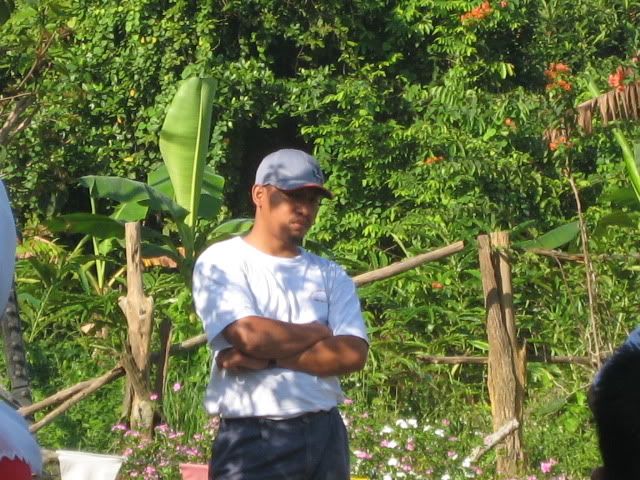 Ask anyone in the school which teacher they fear most and most probably you'll receive "En. Shahrin" as the answer. In the school, he is as strict as a solid steel bar; hard to bend, and hurts if hit.

Outside the school? It's a whole different story.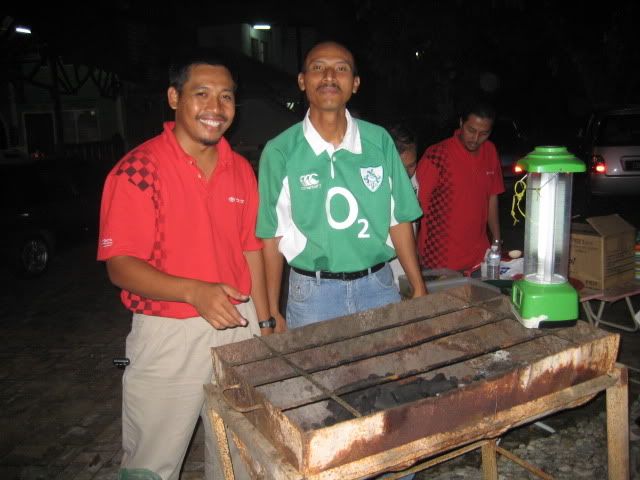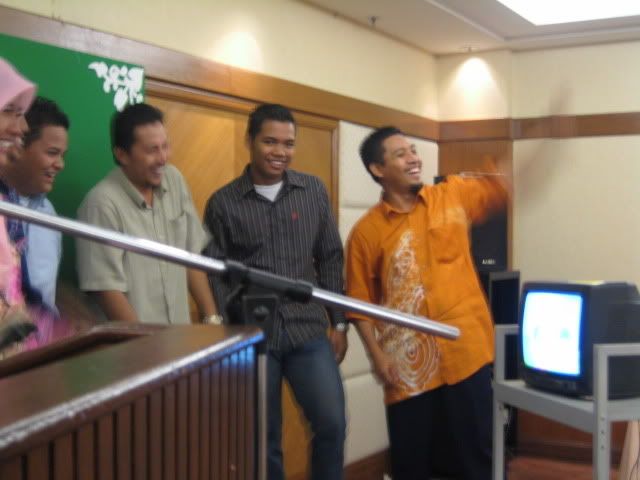 Sing with me! 1 2 3 4~


If our school and country permits use of torture during interrogations, he could easily be the head of it. =]


En. Abdul Aziz - Scouts teacher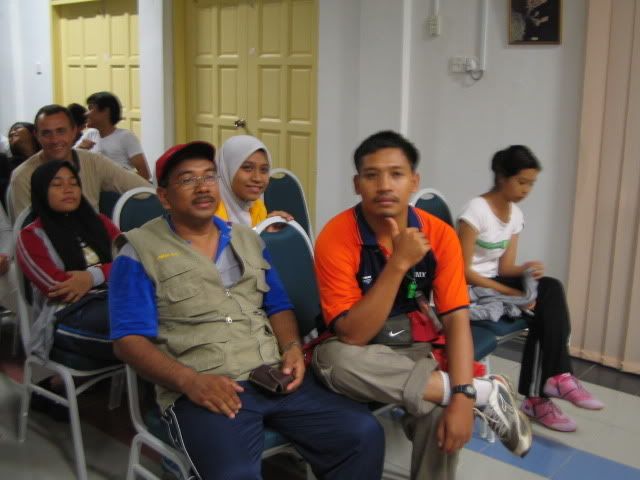 En. Abdul Aziz is perhaps the teacher I respect the most. Though he did not presonally teach me anything in the class, he's my Scouts teacher. And gosh he's just so patient.. Since the Scouts troop in our school is highly immobile due to lack of leadership, he's really trying his best to bring it up to the state level. And with me as the president of the club.. I just feel hopeless. Cuz I know nothing bout Scouts. =/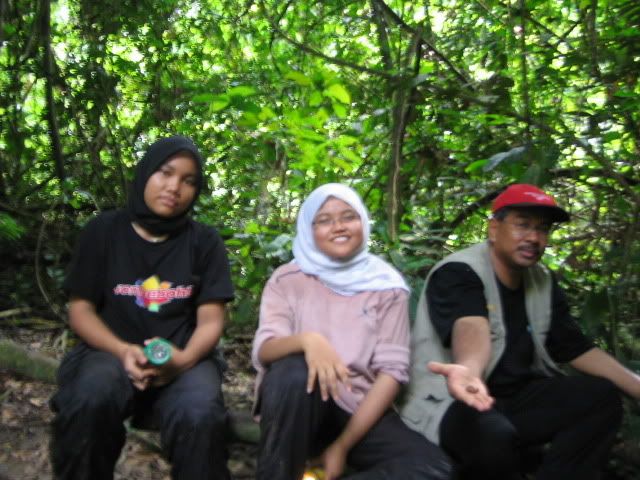 This may sound gay, but I actually miss him. As my teacher. XD


Tuition teachers

Pn. Leong - Physics teacher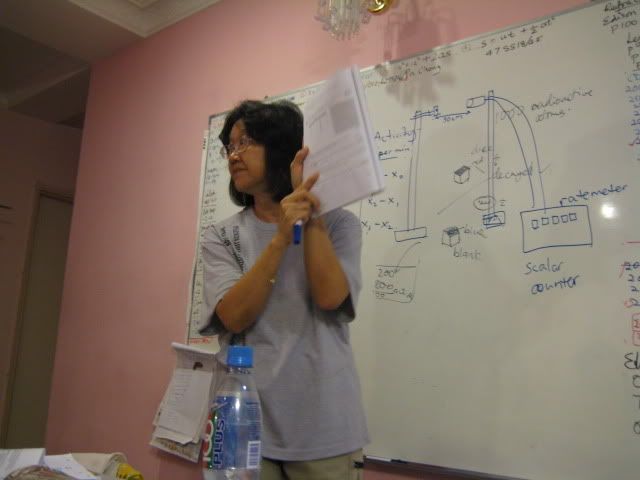 During the period of year 2006/2007, Pn. Leong was my Physics tuition teacher. She's perhaps the most prominent among the other two tuition teachers at that time (Add Math and Chemistry), most probably due to the personal and undivided attention that she gave to us. Her class was always filled with nifty gadgets and experiments rather than focusing on theories alone.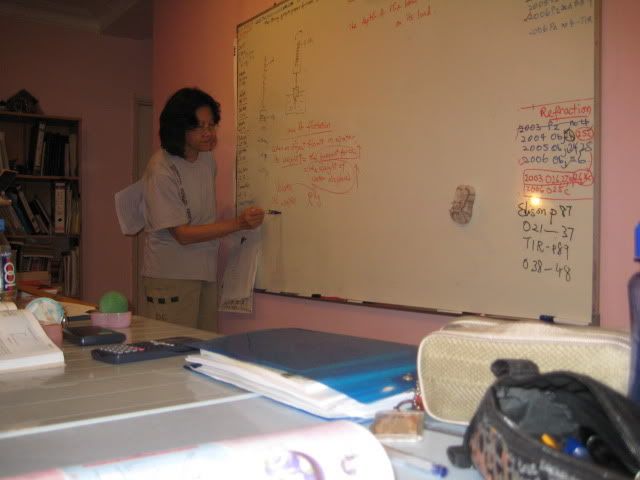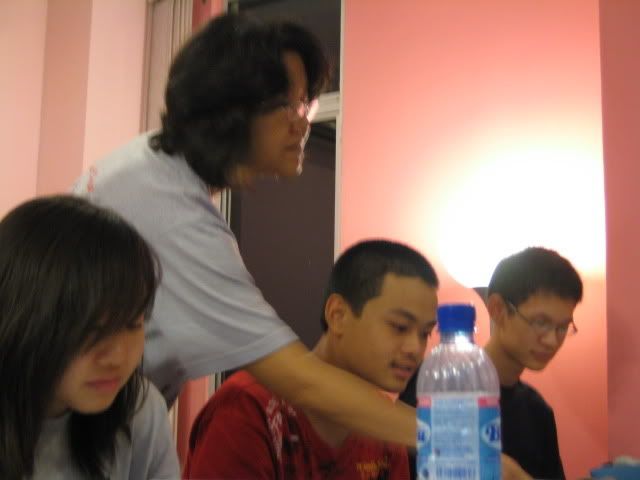 And among the two other tuitions I mentioned earlier, I'd only managed to make friends in her class. Julian, Samantha, Caleb, Yet Han, Woan Jen, and few more.. =)


Mr. Muniandy - Tuition teacher since Standard 1


*no pics LOL*


Take note: He's my tuition teacher since Standard 1. =D That sure is a long time eh.


I remember him most for the advices he always give us.. and he's always correcting every small mistakes that we make. Our handwriting, our behaviours in class, our methods of learning.. All these small little things that impact our lives later on. His classes never feel like a cage. It is always our home.


He'll difinitely be a teacher that I'll never forget. =)





I think that's pretty much all. This post is.. long. ==



.