.


It's ironic to have a heartbroken post right after its happier counterpart. Yea me and Rachel are no longer together.



Not happy with the -guy- who indirectly caused this.




Around a month ago, I was convinced that I've found the right girl for me, one that will stay together for a long time. One that has convinced me enough to be able to stay that long. I was convinced that her past will not repeat itself..


At least, not on us.


Barely a month together, you started having doubts over our relationship. Right after this -guy- shared something that stirred your heart, you started ignoring my messages with all kinds of excuses intolerable to a couple. You don't check your phone when I messaged you? That just means you don't even care if your boyfriend tried to reach you, do you?


I tried to convince myself again and again the situation is not as bad as I thought. I continued trying to reach you, even when you responded to just a tenth of it. Even those replies, I can feel they are made just out of 'giving me face and reply'.


You asked for time and space to think. I did.


And then you finally said you wanna be single again just because you felt you're so flower-hearted? I told you before I wouldn't mind that, but you just won't forgive yourself right? You just feel so bad, so guilty, you just wanna be single again. Okay then, since you tell it to me I respect your decision. Sure I'm disappointed with you, but I won't go around nagging you for breaking up with me. It's your decision after all.


Now that we're done, I'm sure the happiest guy now would be Vincent. Congrats! Now go do what you want with her. I wouldn't care less. If you get her, congrats again! And you better not be using God's name just to be with her.



If within this short period of time, Rachel, you got another bf, it would solidify the fact that you broke up with me just because you lose interest in me. Then again, it wouldn't matter anymore will it?


Go on with your life, get more mature and stop feeling guilty over your past. Do that while I sit here and take a few weeks to try and forget bout you. It's harder for me to forget about you than you forget about me.



Hopefully, we'll still keep in touch as friends. And thank you for the sweet (though barely a month) moment we spent together. *forces a smile*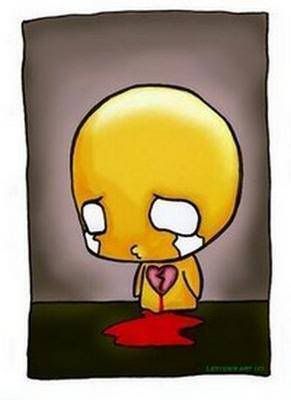 .