.



Yesterday's birthday was rather quiet compared to the previous years. Did nothing much, except waiting til my sister came back from work, sang the birthday song, cut the cake, eat the cake, and it's the end.


I have to thank my friends for bringing me out clubbing on the first day I turn legal, haha! Though falling down while doing a breakdance move was rather embarassing. =.=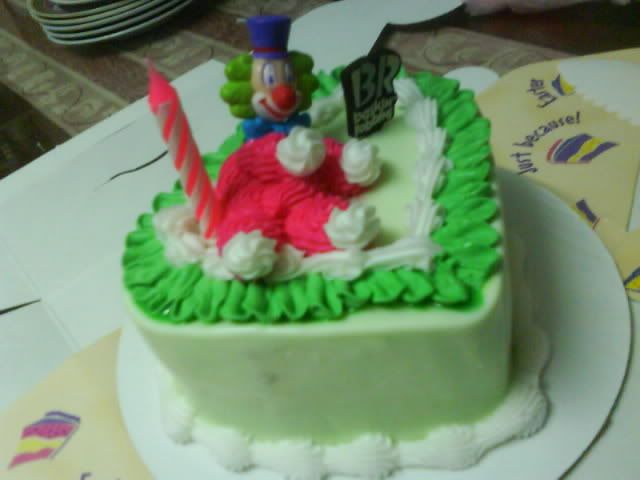 Ice cream cake! It's still nice, though a little too sweet for my liking. =)

A big THANK YOU to all those who wished me yesterday no matter how busy you guys are k? Really appreciate them. =)

I'm still uploading the sabah trip pics into photobucket, so please bear with me and wait if you wanna see the pics kay? There's gonna be lots of them. =)






Out of the 11 of you, only 1 remembered.



.